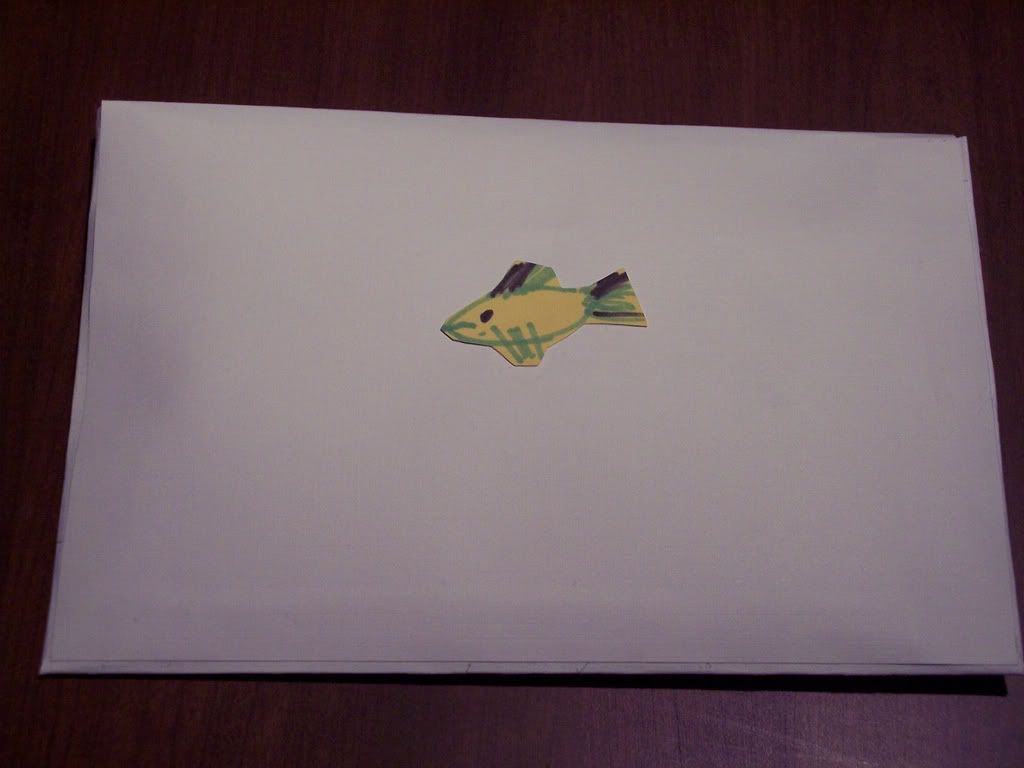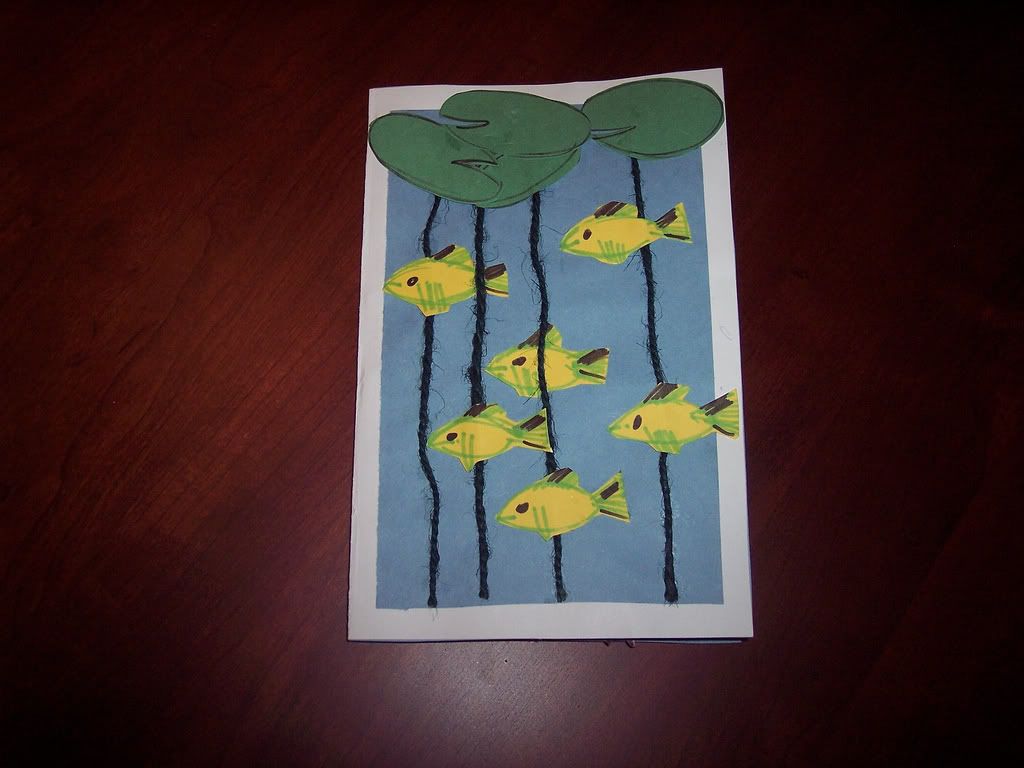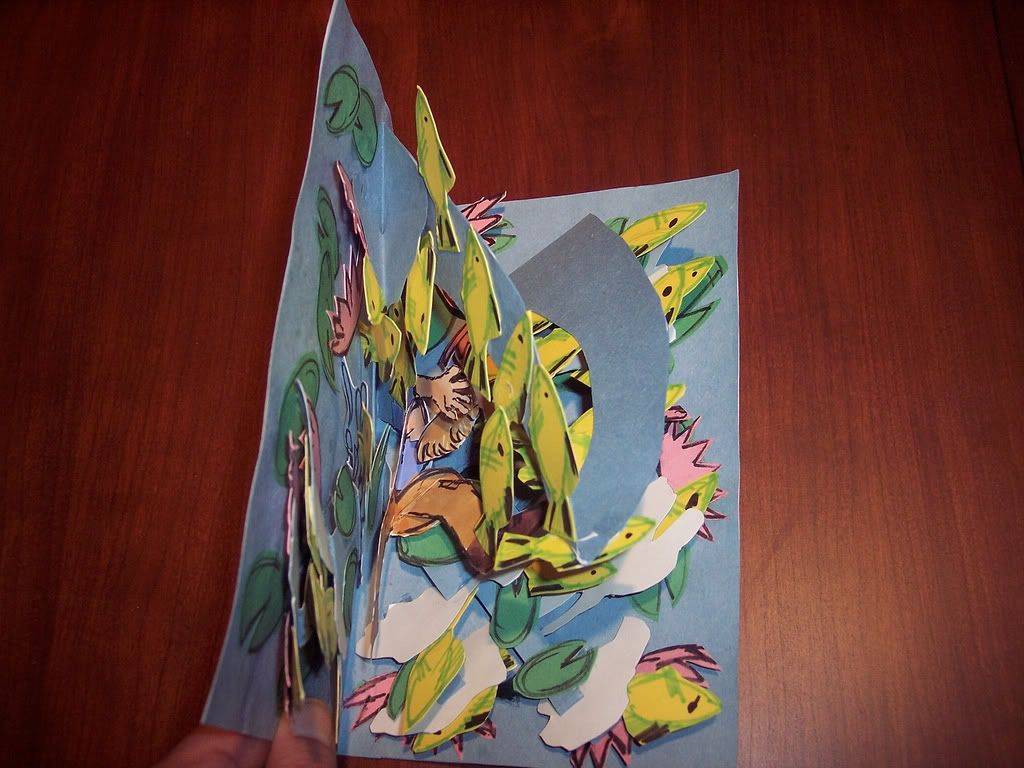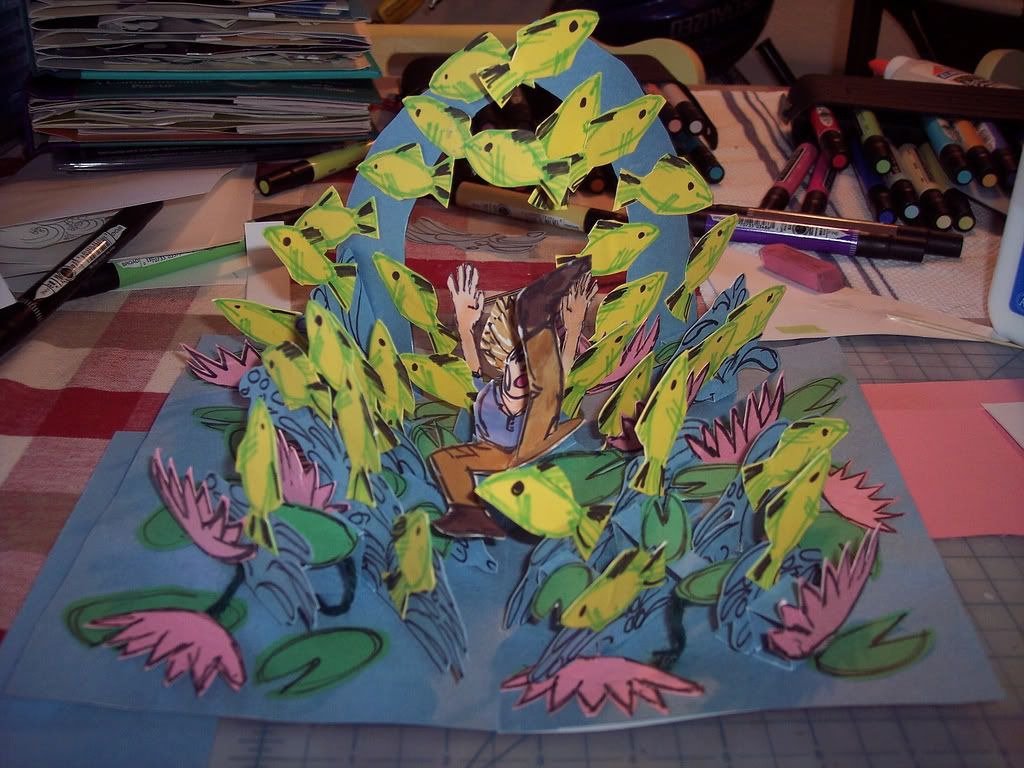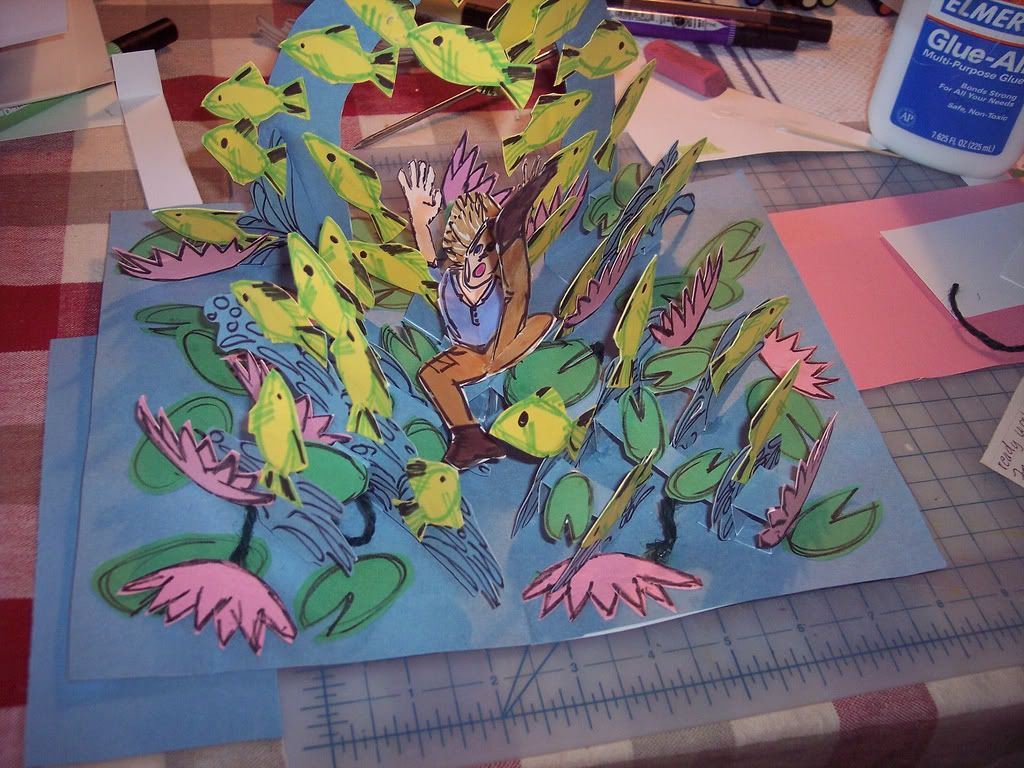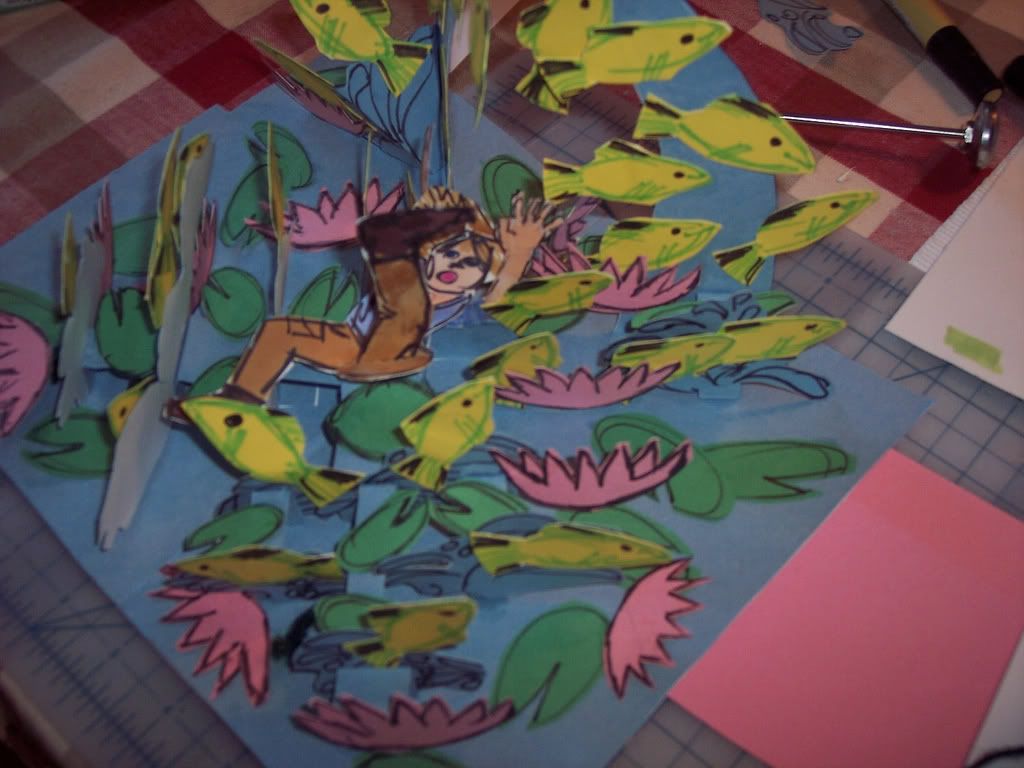 Inspired by a mechanism seen in Sabudo's interpretation of Wizard of Oz. It was one of the little ones that he sticks in the corners to fill out the story and fill up the empty areas of the main pop-ups with something puffy. The scarecrow, precisely. This is how most my cards come out -- a bit overdone. It would be a lot simpler if I'd stop getting carried away, but it always becomes apparent once you're into it how much a thing can be elaborated. And so more, and more, and more to the point where you can't get the thing shut or folded flat and then must fashion a box instead of an envelope. It's sort of come to characterize my style, if I have one, and I suppose an indication of immaturity. On the other hand, drawings never get beyond sketch form, I can't be arsked to sit there and work out the lines exactly for 100 little fish and leaves and flowers.
Many more pop-up cards and their support pages
here
,
top right of the page.